Wedding Marquee Hire From Jigsaw Marquees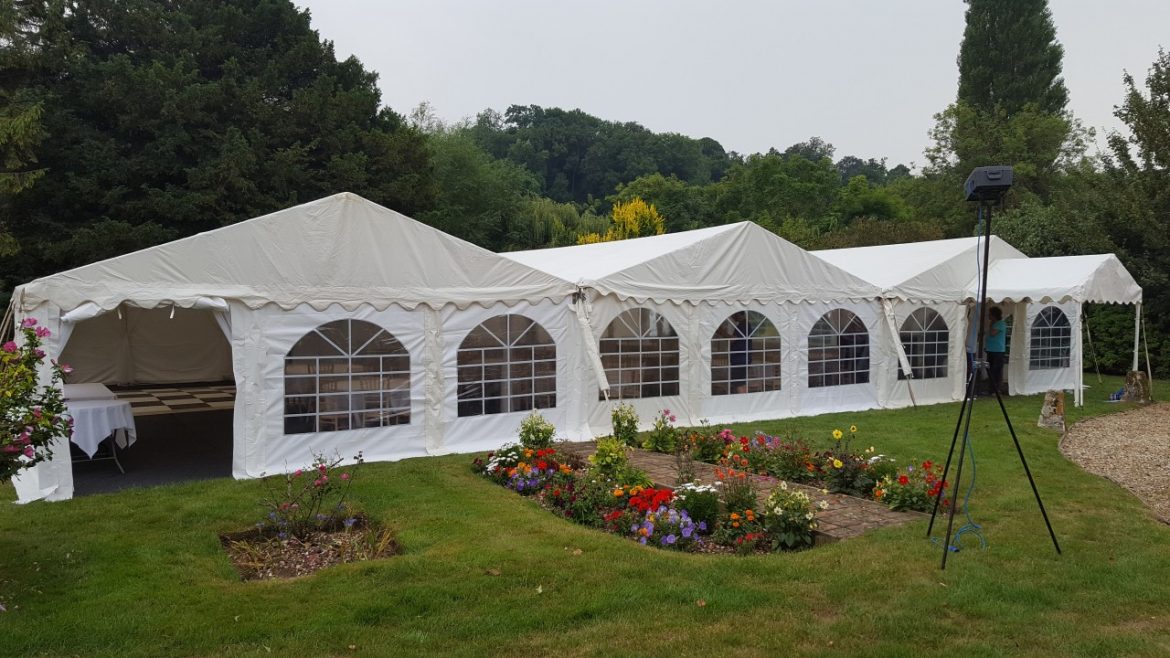 Looking for something to give your day that extra bit of sparkle? Look no further!
Create your perfect wedding, starting with a marquee from Jigsaw Marquees.
Jigsaw Marquees have a variety of marquees available that are perfect for weddings no matter how big or small.
Give your outdoor space that extra bit of glamour with our Formal Dining or Party packages, great to make sure you get those finishing touches just right. Leave all of the hard work to us, no need to worry about a million different things when all of your wedding party essentials are coming from one supplier. Just add guests, it couldn't be easier!
For information about our marquee hire packages and optional extras, visit our Marquee Hire page.
We love to hear feedback from our customers, and are thrilled with these reviews:
Mr and Mrs Meagre were provided with a stunning marquee for their wedding reception –
'Jigsaw Marquees really went out of their way to help us our for our Wedding Reception and it was a real pleasure to work with them. A really wonderful team that I would highly recommend for any occasion. Thank you for making our day so much easier!'
Shell and Mark Checkley from Kidderminster thank us for 'playing a significant role in their wedding day, and without the lads who came to set up our Marquee, our Wedding would have been pretty poor! The Marquee we had was superb and the lads who put it up were friendly, polite, hardworking and efficient.'
Below, we can see an image of a fabulous marquee set up for Claire and Ben's wedding day in Shrewsbury, Shropshire – they decided on purple swags and mixed green bunting.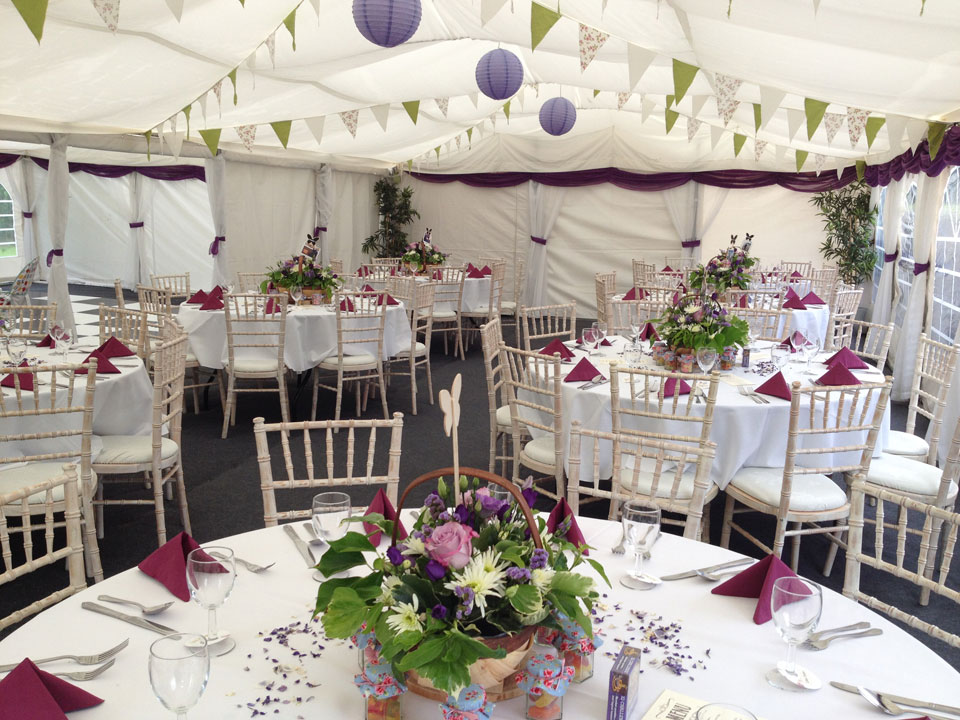 We will try our best to cater to your every design need, with a variety of set-ups available to make your wedding day the envy of all your friends.
The following two images show how we transformed a garden in Walsall for a wedding reception to seat 70 guests.
Make your wedding the best it can be with a marquee from Jigsaw Marquees.
Contact us on 01743 600428 in the Midlands or 01202 980960 for our Southern Office. You can also fill in our online contact form.