Hiring Gazebos for Summer Events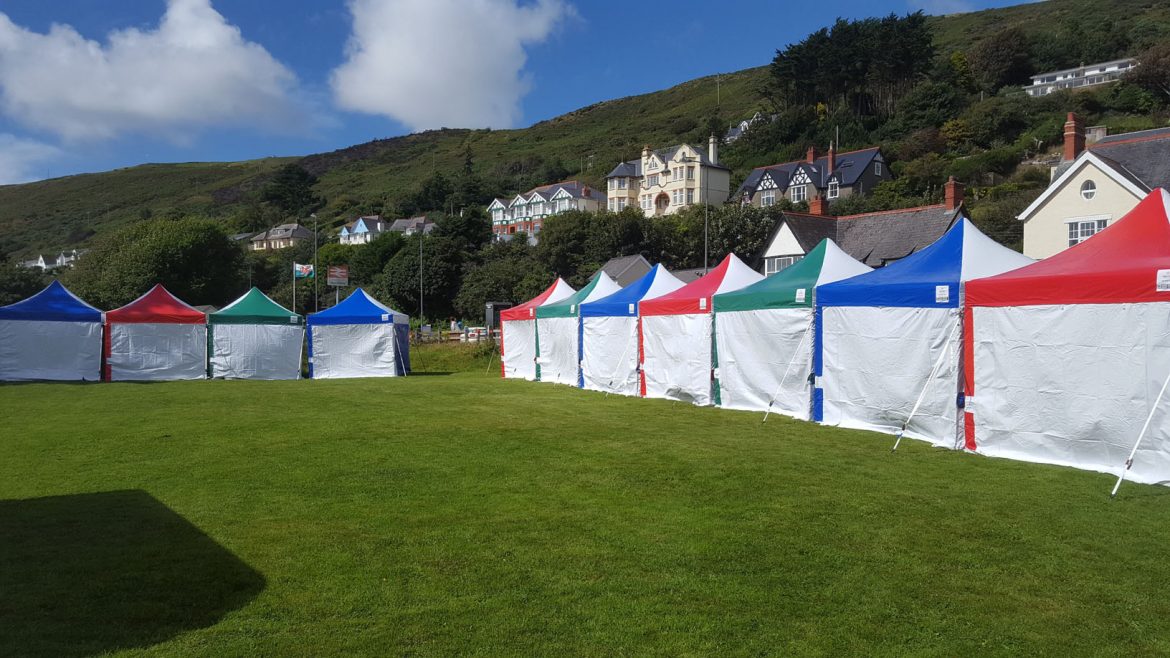 Are you in need of a Gazebo for a commercial summer event?
At Jigsaw Marquees, we offer large quantities of different sized gazebos, perfect for any upcoming Summer event. Our gazebos are also available in various colours to give the event that extra bit of pizazz that you are looking for.
Below is a photograph of our gazebos being used in the beautiful British summer weather at the Aberdovey Food Festival!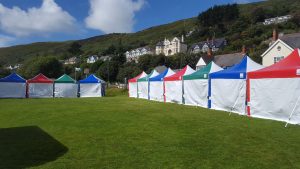 We have various size gazebos available, so we are able to cater to your needs to ensure your event stands out from the rest!
 3m x 3m Event Gazebos
Our 3mX3m gazebo is ideal for many Summer events as they can suit a large variety of vendors. This size pitch is often offered at festivals and events so it could be perfect for you to trade opportunely, whilst staying undercover (fingers crossed you'll be sheltering from the sun rather than the rain!)
Below is a photograph of our 3m x 3m gazebos in use at The Armory Gin Festival in Shrewsbury.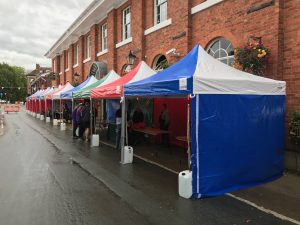 3m x 6m Event Gazebos
We also have 3m x 6m gazebos available – these are ideal if your event requires a little more space. In the past, these gazebos have turned out to be the perfect temporary pit garages for motorsport events, or great for providing an enclosed area at food festivals.
Below is a photograph of one of our 3m x 6m larger gazebos that we have available to hire.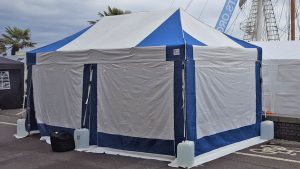 At Jigsaw Marquees, we are committed to ensuring that we give you best service possible. The success of events depends on the quality of the equipment and service that you receive, and we offer packages that will enable you to have the best summer event possible!
For more information about the gazebos that we have available or to make an enquiry,
visit our Gazebo Hire page.