Birthday Parties and Last-Minute Summer Parties with Jigsaw Marquees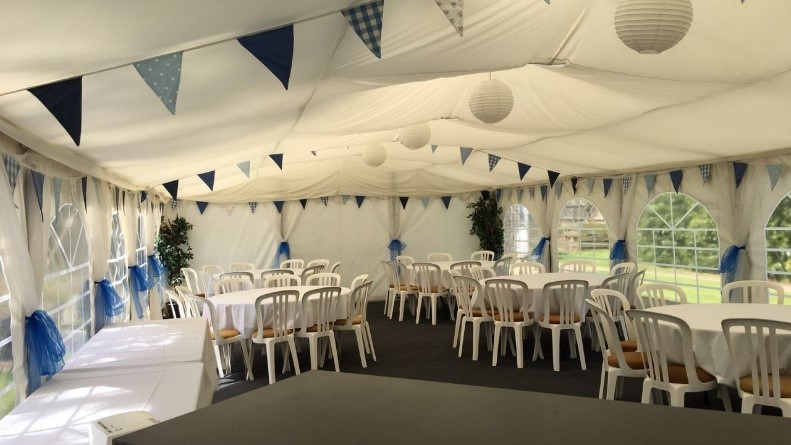 Summer is the perfect time of year to hire a marquee from Jigsaw Marquees.
Forget about the rain (although our marquees are great in that too!), the sun is out in full force, and what's better than having a summer birthday party in the garden?
We try to work within our limits in order to be able to hire out our marquees for last minute events. Not everything can be planned far in advance, and if something goes wrong, it is almost always at the last minute. We will try our best to support your wants and needs, and to go above and beyond the call of duty. We want you to have the best event possible!
At Jigsaw Marquees, we have a huge variety of marquees and accessories available for parties and Summer events. Whether you are about to plan a party, or you have an event coming up that you need something special for, a Marquee from us is the way to go!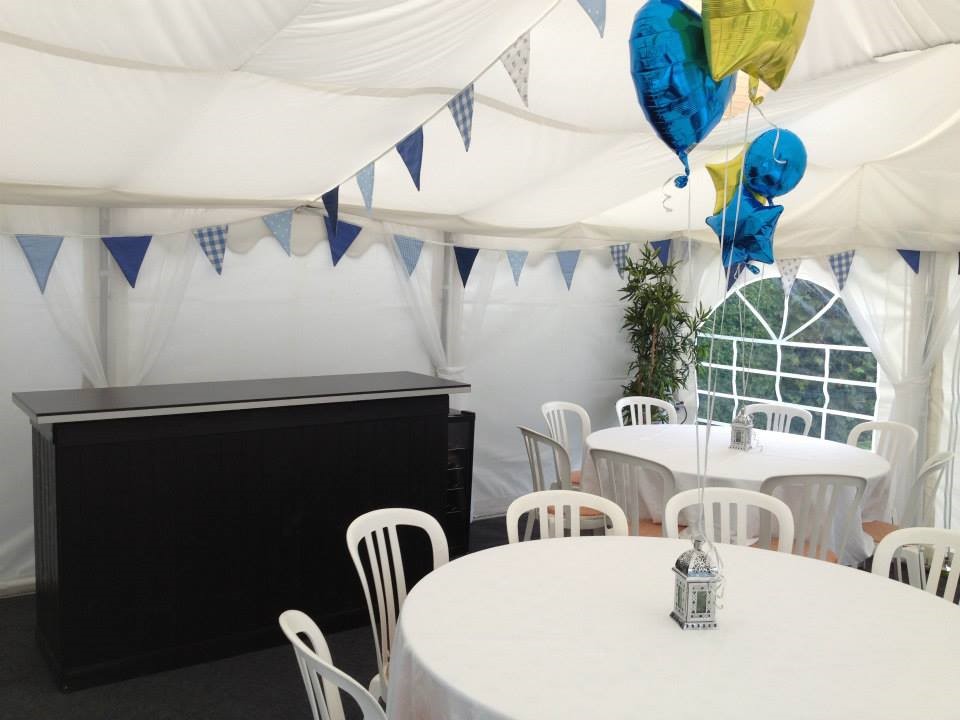 We have numerous sizes available depending on how many guests you need to accommodate for. We have seated availability ranging from 24 guests to 160 guests, so we really do have something for everyone.
As well as these various sizes, we also have themed marquees available for that to give your event that extra something special. All themed marquees come with everything included. We understand the need for a complete package, to prevent the need of running around after many different providers, our complete packages take the stress out of event organising.
Our themed marquees include a Moroccan style marquee and a casino themed marquee shown below:

We have an assortment of equipment available for hire. We can help you to transform your location into the perfect party venue. As well as being available to deck out our marquees, our equipment can also be hired individually, which is great for house parties or making over a village hall.
Whether you are in need of a music package including a professional sound system or an outdoor garden suite, we can help! Check out our equipment hire page to see everything that we have to offer. Everything can be hired out individually, so we can cater to your every need.
Obviously, if you can prevent waiting to the last minute to make a booking – that is preferable, but we will always try our utmost to accommodate our customers!
If you are interested in hiring at marquee from us at Jigsaw Marquees, please fill in our contact form or email info@jigsawmarquees.co.uk