New LED Extras for our Igloos and Marquees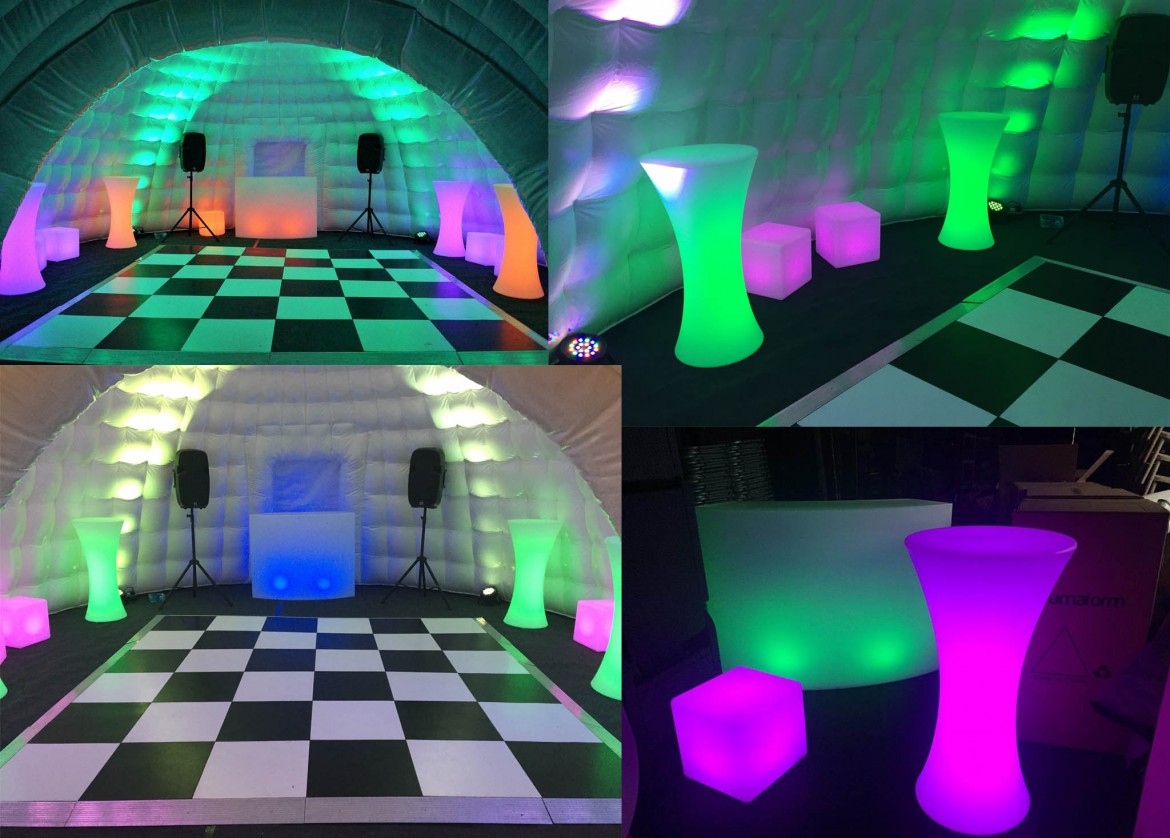 Check out our funky new LED bar, cube seats and poseur tables! They are able to cycle through different colours or if you had a particular colour scheme for your party  you can select any colour by simply using their remote controls.
These items really come into their own at night and, when partnered with our igloo and marquee lighting packages, give  off a stunning array of lights and colours that will certainly make your party stand out.
All items can be added to any of our marquee or igloo packages so get in touch today to find out about these amazing new additions.