Plan Ahead for Winter Events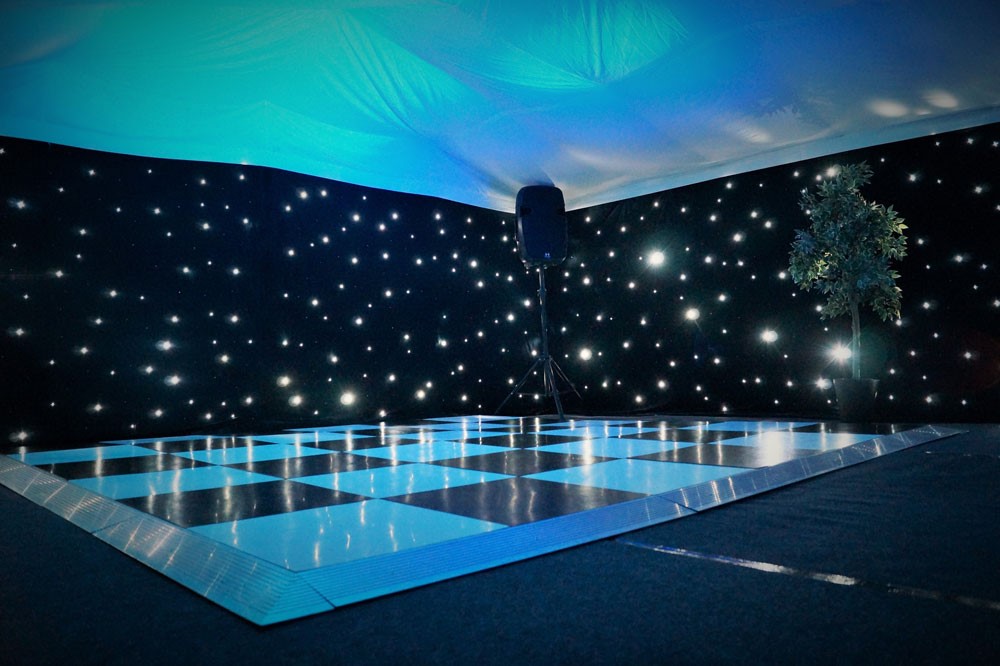 Winter is fast approaching, along with all the festivities that come with it, so now is the perfect time to begin planning your winter parties. From Halloween and Christmas parties to New Year and birthday celebrations, you'll need to arrange a suitable venue.
So, why not hire a marquee from Jigsaw Marquees?
At Jigsaw Marquees, our marquees include roof lining, curtains and bunting to hide the metal frame, as well as a carpeted floor on top of waterproof polythene underlay to keep the rain out and the heat in. We have several marquee hire packages that can be tailored to your personal preference when hired far enough in advance.
Not only do we hire out marquees, but decorative props and furniture too. Adding props and furniture helps to achieve the atmosphere and theme you want for your winter party – from reminiscing about the summer with Moroccan themes to capturing the cool, chic ambience of winter with LED lighting effects.

Are Marquees Warm Enough for Winter Events?
When the walls of a marquee are up, drafts are excluded, preventing cold breezes from entering the marquee. We also provide secure flooring that keeps the damp and cold out, whilst providing carpet to give the feel of comfort and to keep the warmth in the room.
If you are still unsure about whether a marquee will be warm enough for your celebration during the Winter, then we do also have the option for you to hire out our 32kw professional marquee heaters. These can heat any marquee for between 10-12 hours with a full tank of fuel, ensuring that your guests are kept warm and toasty on a cold evening.

The further in advance you plan an occasion, the more likely we will be able to accommodate your requests and personalisations, as well as ensuring your guests are able to RSVP 'yes'!
For more information on the marquee hire packages and accessories we have available at Jigsaw Marquees, please fill in our contact form or email info@jigsawmarquees.co.uk